Our Amazing Albies Culture
At Albies our students love to perform. Whether it be at a Formal Dinner, Charity Long Lunch, Sporting Presentation Night or joining the College Production there are many wonderul opportunities to get involved!!
Previous years have seen Albies perform Grease to an enthused audience of over 800, and the College brought to life 'Footloose the musical' , very ably headed up by student Director – Georgia Seymour. With the success of both Grease and Footloose we have been able to look to the future and begin preparing for our next biennial musical.
Albies also competes in the University's Intercollegiate Cultural Competition, where Colleges go head to head to battle it out for the Sir Frank Kitto (SFK) trophy.
Albies hosts a number of events annually including debates against members of the community and speaking opportunities for students who have interests in a certain contemporary topic.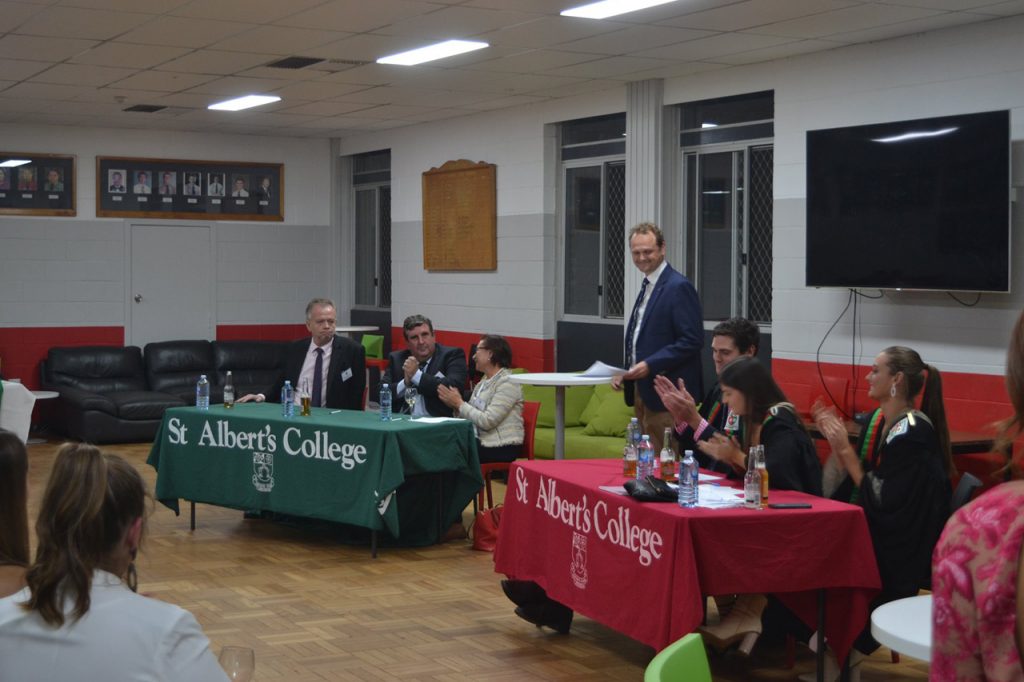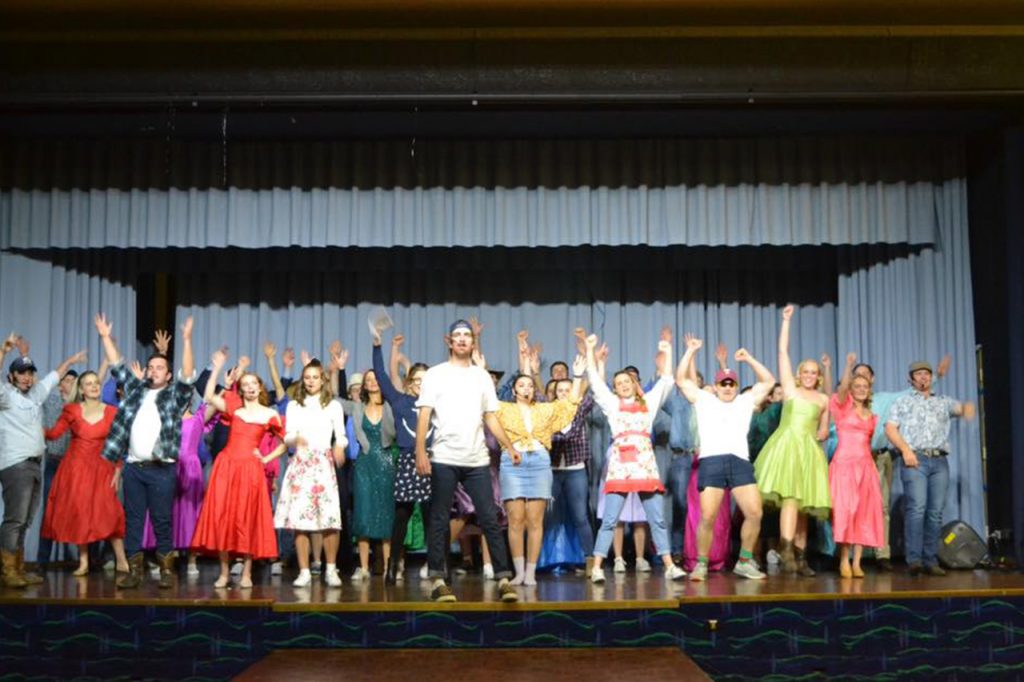 The College Production happens every second year and we are looking forward to the upcoming Production in 2021. The cast includes students across year groups and is ably supported by students, staff, SCR Members and skilled members of the local community. It is always performed on the Friday night of Parents weekend.
Small music ensemble & Bands
Our students perform musical items at all Formal Dinners and College Events. We also have a Night of musical entertainment every second year at our annual Parents Weekend on the Friday Night. Last year no less than 30 students were involved in these performances across the year.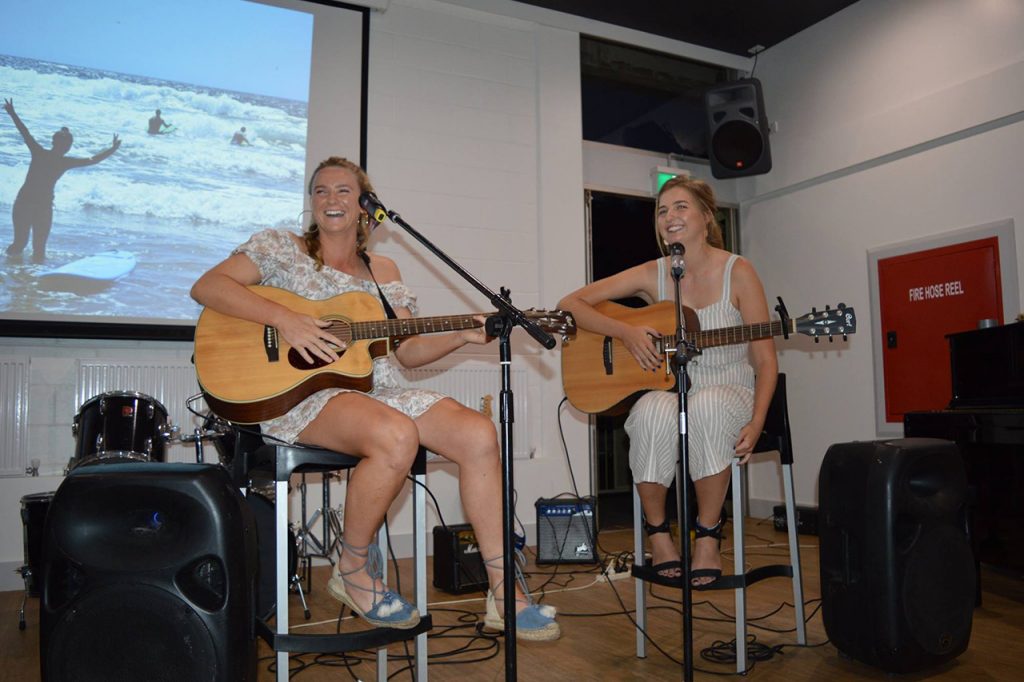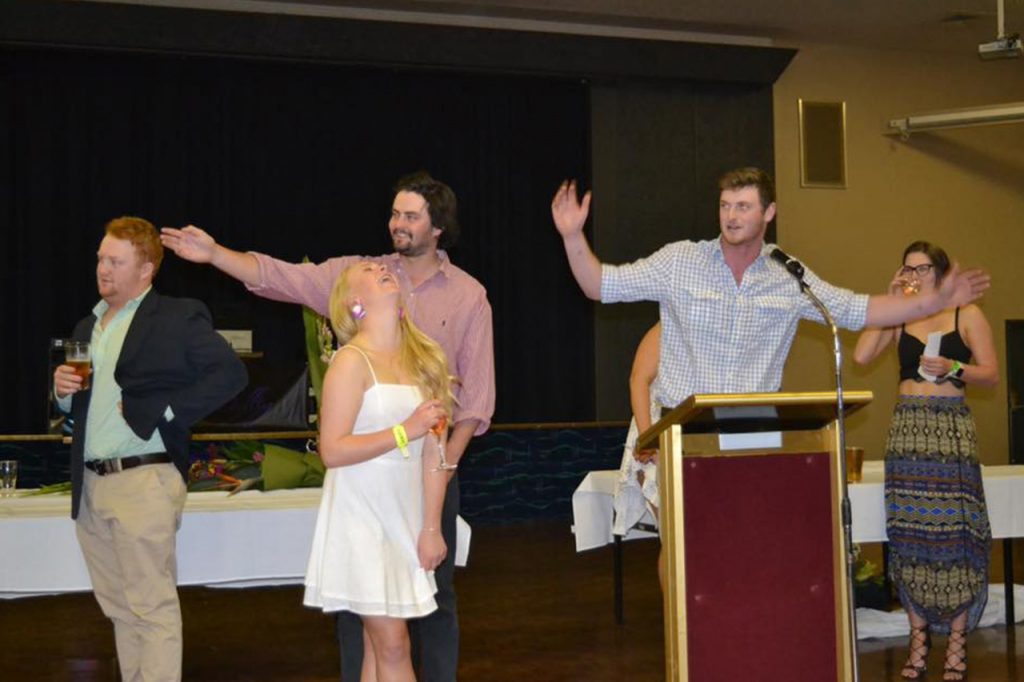 Our students are engaged in speaking at a large number of events inclusive of formal speeches through to running auctions from within the group. These are always entertaining and great fun.
St Albert's College has an annual art Show which corresponds with our parents weekend and our college production. There are prizes given across a number of mediums and many students engage with this wonderful opportunity annually.